A CUNA economist said credit unions need to advise their members on the risks of cryptocurrencies as data shows they are disproportionately owned by credit union members and minorities.
CUNA Senior Economist Ligia Vado also called for regulation of crypto currencies, while also saying that credit unions should not be barred from engaging in the market — both long-stated positions of CUNA and NAFCU.
"Credit risks for cryptocurrencies are very high because cryptocurrencies operate outside the regulatory scrutiny that apply to transactions that occur through banks and credit unions," Vado said in an Economic Update video distributed by CUNA last week.
"That lack of oversight also raises the risks of fraud and misconduct. They can be used for illicit trade because users operate in anonymity," she said.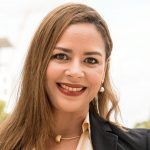 Vado said cryptocurrencies are in a crisis as investors have lost billions of dollars.
Cryptocurrencies depend on distributed ledger technology. The most common is Blockchain, which supports Bitcoin and Ethereum.
Their values rose three- to four-fold from January to November 2021, then took a plunge that accelerated in April, wiping out all of Bitcoin's gains since 2021 and nearly all of Ethereum's by Wednesday.
"Cryptocurrencies are subject to extreme volatility," she said. "It is not surprising cryptocurrencies have not been widely adopted as a means of payment in the United States."
Vado also presented results from CUNA's 2022 National Voters Poll that found that 26% of the respondents said they owned some form of cryptocurrency.
The 2022 CUNA Voter's Survey was conducted online Jan. 18-23 among 2,500 registered voters. Lago said registered voters tend to be more educated and have higher incomes than those who are not registered, which she said is one of the reasons the poll showed 26% of registered voters owned cryptocurrencies, while market research showed the penetration was 10% in 2021 and expected to reach 12.8% by the end of 2022.
The poll also found cryptocurrencies were owned by:
39% of credit union members, versus 17% of non-members;
59% of registered voters ages 18 to 34, compared with 47% of those ages 35 to 65 and 3% of those over 65;
48% of Hispanics;
36% of Blacks;
25% of Asians; and
22% of whites.
Vado said higher ownership by Hispanics might be explained by the wide adoption of cryptocurrencies in some Latin American countries to hedge against inflation and exchange rate volatility.
"Hispanic Americans, as well as other migrant communities, might use cryptocurrencies to send remittances more efficiently and affordably to their countries of origin," she said.
"There is no clear explanation for the higher propensity of credit union members to own crypto, other than to take advantage of the benefits of crypto, such as easier and more secure transactions, more efficient, seamless cross-border payments and services that are available 24/7," she said.
Vado did not offer a reason why Black voters had a higher ownership rate for cryptocurrencies, but similar findings were found in a survey by Ariel Investments and Charles Schwab published in April.
The Ariel-Schwab survey found just 58% of Black Americans and 63% of white Americans owned stocks in 2022.
However, 25% of Blacks owned cryptocurrency, compared with only 15% of white investors. Among investors under 40, ownership was 38% among Blacks and 29% among whites.
The survey found 33% of Black investors and 18% of white investors thought cryptocurrencies were safe, and 30% of Black investors and 14% of white investors thought cryptocurrencies were government-regulated — "despite headline-making news about volatility in cryptocurrency values, platform hacks and a lack of government regulation," the study said.
Mellody Hobson, Co-CEO and president of Ariel Investments, said the combination of low stock market participation, appetite for risky investments and an "alarming lack of knowledge about fundamental investing principles is a red flag about the critical need for greater investor education."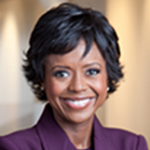 "Many new and younger investors have never experienced market volatility like we've seen in the last couple years, and we have a responsibility to educate these new investors about the value of long-term investing to build wealth and achieve financial security," she said.
CUNA's video posted in June preceded the call for regulation of cryptocurrencies by Fed Vice Chair Lael Brainard in a speech July 8.
"While touted as a fundamental break from traditional finance, the crypto financial system turns out to be susceptible to the same risks that are all too familiar from traditional finance," Brainard said.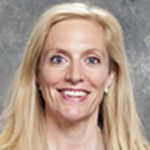 "Far from stifling innovation, strong regulatory guardrails will help enable investors and developers to build a resilient digital native financial infrastructure," she said. "Strong regulatory guardrails will help banks, payments providers and financial technology companies (fintechs) improve the customer experience, make settlement faster, reduce costs, and allow for rapid product improvement and customization," Brainard said. "This is the right time to establish which crypto activities are permissible for regulated entities and under what constraints so that spillovers to the core financial system remain well contained."